Capital Radio - Euston Tower
Capital Radio, one of the first two ILR stations, commenced broadcasting from Euston Tower, in Euston Road opposite Warren Street tube station, on the 16th of October 1973. I joined the engineering staff in February 1974 and stayed for nearly nineteen years, around half of my working life. Initially the whole operation was from the first floor but, as the company expanded, much of the ground floor was taken over in stages by the Talks Dept., Programme Production Dept., and a new music studio.
Originally the same programmes were simulcast on medium wave and on VHF, with most listeners on medium wave because VHF FM receivers were not widely available then. Later, as VHF FM receivers came into general use, duplication by simulcasting was looked upon as a waste of resources. For a time the medium wave transmitter and VHF transmitter carried independent programmes part time and were later totally split into two separate radio stations, to become known as Capital FM and Capital Gold.
Because of planning permission problems the main medium wave transmitter site near Barnet wasn't ready for the launch date. Instead a temporary transmitter was installed at Lots Road, Chelsea on a temporary channel, 557kHz or 539m.

The Chelsea transmitter continued to operate in parallel for several months after the main transmitter site at Saffron Green near Barnet opened in 1975 on 1546kHz (later changed to 1548kHz), 194m.

Below are a few behind the scenes pictures of the studio equipment and facilities at Euston Tower. I've been fortunate to have worked alongside a number of well known people including (in alphabetical order) Mike Allen, Michael Aspel, Sir Richard Attenborough, later further honoured as Lord Attenborough, Matthew Bannister, Tony Blackburn, Mick Brown, Dave Cash, Nicky Campbell, Graham Dene, Greg Edwards, Kenny Everett, Alan 'Fluff' Freeman, 'Diddy' David Hamilton, Nicky Horne, Paul McKenna, Tony Myatt, David Rodigan, John Sachs, Roger Scott (Hall of Fame), Pat Sharp, Chris Tarrant, Bill Turnbull, Tommy Vance and Peter Young. My apologies to anyone I've forgotten to include. More details of those who have also worked for BBC Radio 1 or Radio 2 can be found here.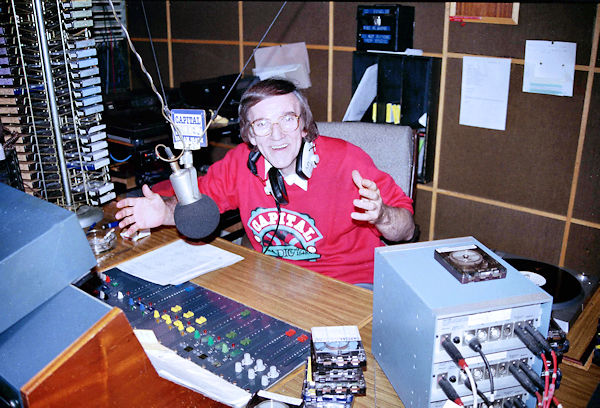 Initially the dj's and presenters were only asked to take technical control to the extent needed for artistic purposes. The on air studio audio outputs passed through a second mixing desk in the Master Control Room where levels were manually adjusted as necessary, commercials were played and all external feeds such as the IRN news and outside broadcasts were handled.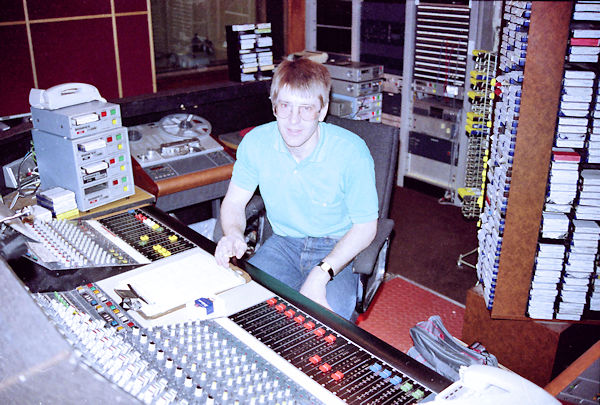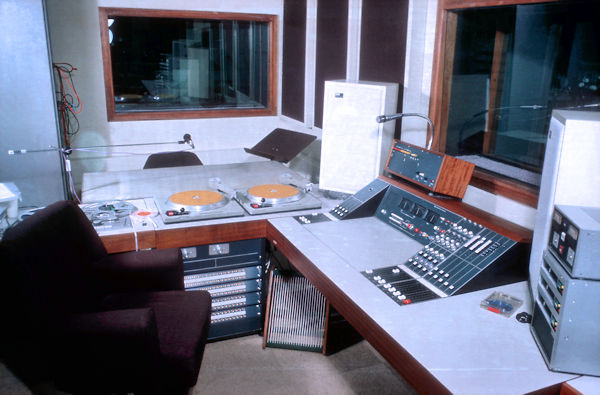 The control room for studio 3, CR3, which was similarly equipped to MCR so was available for use in place of MCR in the event of major breakdowns, planned maintenance etc. The photo shows the original installation, circa 1973/4 with, L-R, a Studer B62 reel to reel tape machine, two Gates gramophone turntables with Gray arms, the left Naim Audio monitor speaker, the Neve 'local radio' control desk with talkback unit on top, the right monitor speaker and an ITC 3D triple stack cartridge player. One of the cartridge decks was equipped with a record head and the separate unit on top housed the record electronics.
Later many of the MCR operators' responsibilities were transferred to the presenters with the on-air studios re-configured for 'self-op'.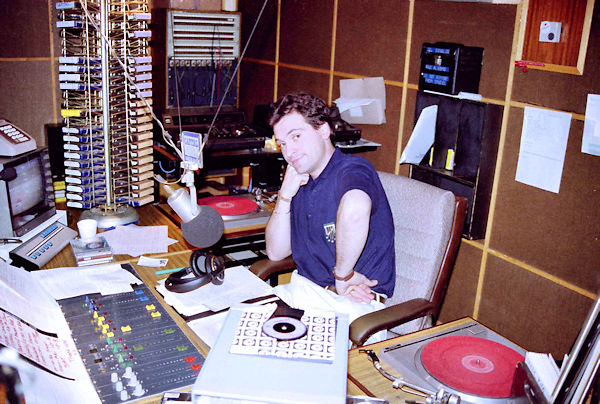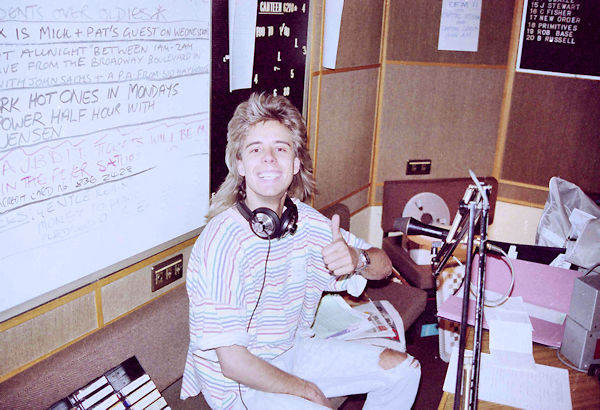 Other facilities were available for pre-recording programmes etc., such as Control Room 1.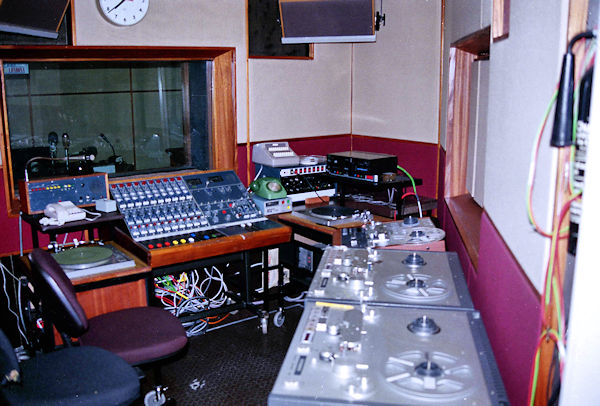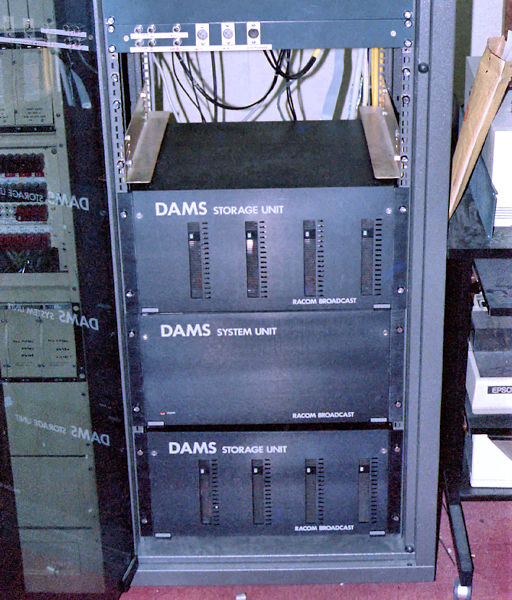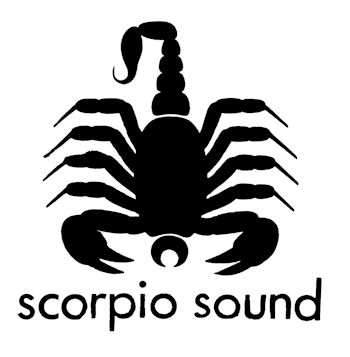 The major ground floor studio (7) and its associated control room used the space formerly occupied by Scorpio Sound.
Studio 7 was used for bands, political discussion programmes etc.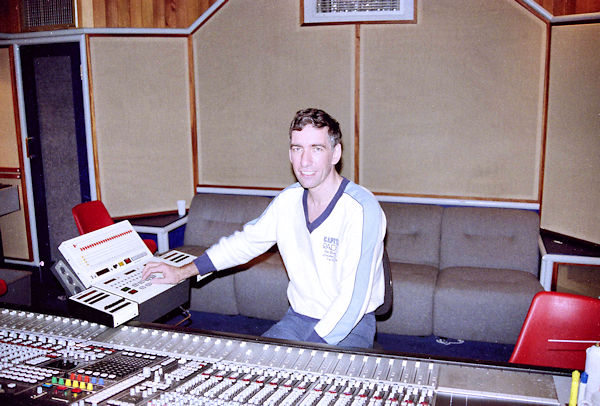 Thanks to my former colleagues who appear in the photos above for their permission to publish.
A few stories stick in my mind from my time working for Capital Radio. There was the occasion when one of my colleagues who, on arriving for work, asked the receptionist for the identity of the Group that had just left the studios and took offence when told "Curiosity Killed the Cat". Oh, and then there was the time when I had the radio car (used for live on the spot news reports) parked on double yellow lines in central London while a reporter investigated the incident. Two burly policemen walked purposefully up to the car and as I nervously wound down the window one of them said assertively "Excuse me, Sir . . . gotta car sticker?" Recent events have reminded me of the occasion when the police stopped a Capital Radio driver for driving a bus in a bus lane. It was the Capital promotions vehicle, an ex London double decker bus still in its original red livery, but the police were technically correct as it was no longer in public service so was classified as an HGV. After some time the police decided not to prosecute and simply gave the driver a warning. I suspect someone at a more senior level worked out that the publicity from media reports of a Capital Radio driver being prosecuted for driving a bus in a bus lane would almost certainly be worth much more than any realistic fine, and it was before the days of points on licence.